Turkish Towel Santorini Tricolor Canvas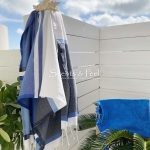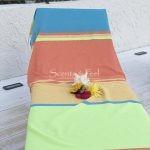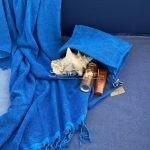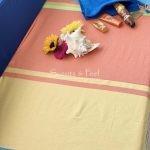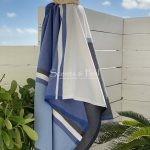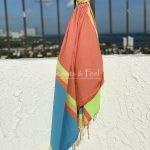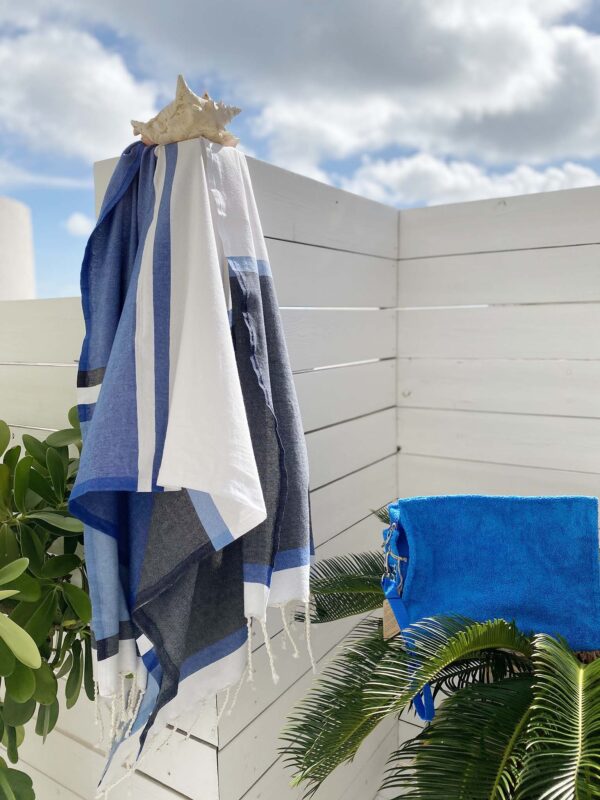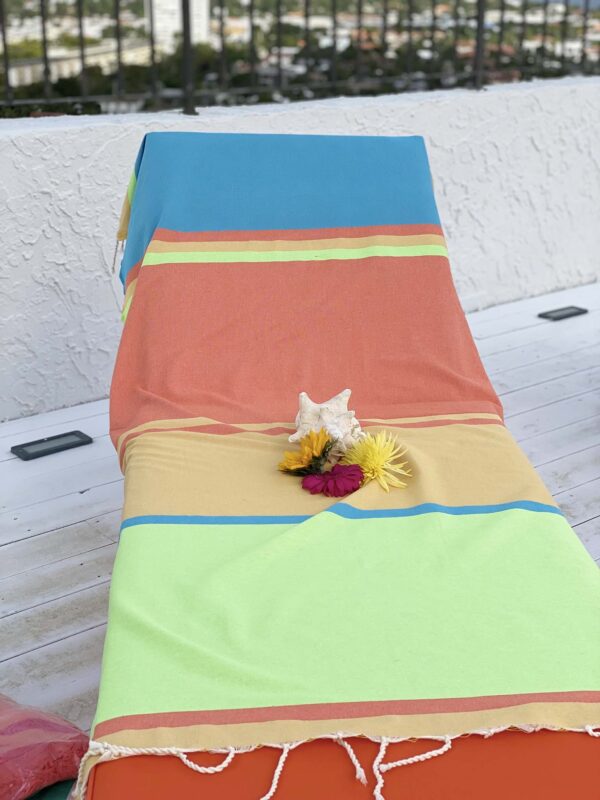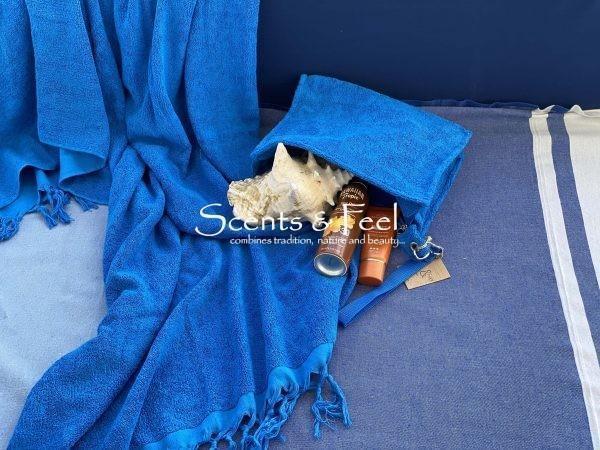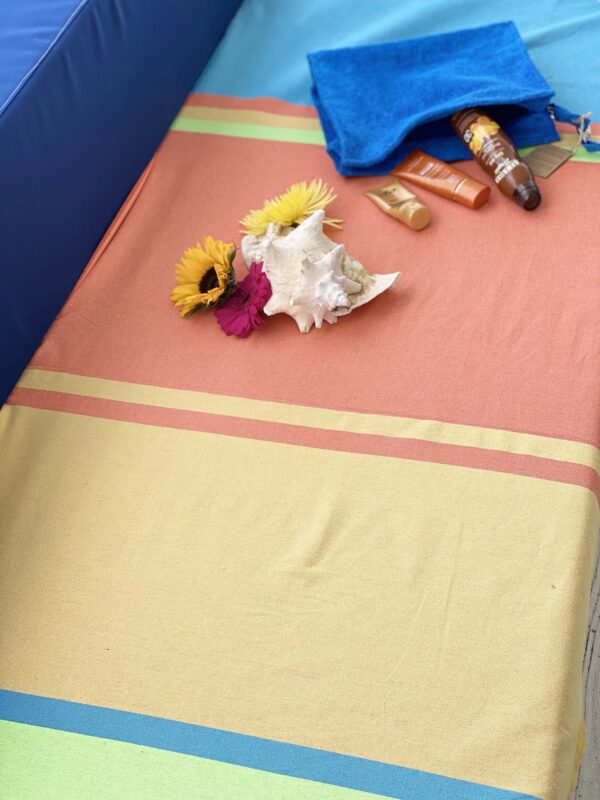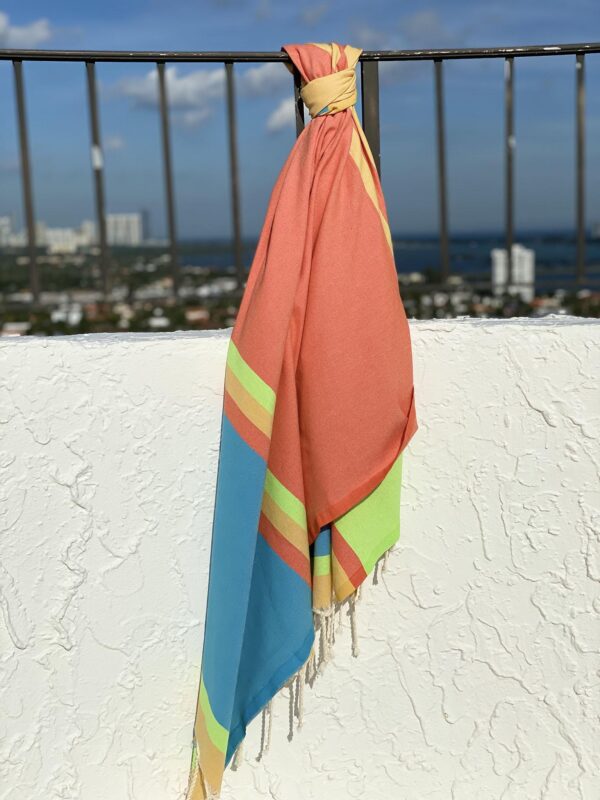 $58.50
Make a bold statement with our Multiband Bicolor Canvas Fouta beach towel. This Turkish towel, which we guarantee will become one of your favorites, is also eco-friendly as it dries in second.
Description
Feel like you are on a beautiful Greek beach with this fun tricolor beach fouta towel
Beautifully oversize and made from 100% natural cotton, this Fouta towel, with a degrade of bi color stripes, can be used as a beach blanket, a shawl, a throw on your sofa, a fun tablecloth and so much more!
38×78″.
Washing instructions: Machine wash cold and a few minutes in dryer cycle on delicate.
Related Products